Dianne Douglas
Phone:  304 677-4059   Email:  [email protected]
My top priority is helping you with your real estate needs whether it is buying or selling the home of your dreams.  Helping people find their dream home or sell and move into a new stage of their lives feels wonderful to me. I have lived and worked as a registered nurse in the Clarksburg area for many years and as a realtor for several years.
Don Douglas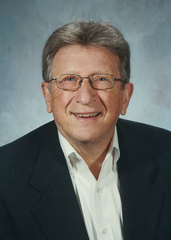 Phone:  304 677-8859  Email:  [email protected]
My name is Don Douglas and I have lived in Clarksburg WV my entire life.  I graduated from Washington Irving High School and attended West Virginia Wesleyan College in Buckhannon WV. After college I worked for Bell Atlantic Telephone Co for 35 years, retiring from the finance department in 1991. My wife and I owned and operated the Arby's restaurant in the Meadowbrook Mall for 20 years. My wife Dianne (also a real estate agent) and I have 5 children and 12 grandchildren. With my business background and knowledge of the North Central WV area, I would be delighted in helping you sell your home or help you purchase the home of your dreams. I now have the best job I have ever had working for Mountain State Real Estate Services! You can reach me 7 days a week.
Terry Kelley
Phone: 304 669-3910  Email: [email protected]
Hello, I am Terry Jo Kelley and I am the Broker at Mountain State Real Estate. I have lived and worked in the Harrison County area all of my life. I feel because I am so familiar with the area I can best help you with your real estate needs. At this present time I live in Taylor county with my husbnd Dr. William Kelley and our dogs Zoey and Ellie Mae. We are very proud of our four children and seven grandchildren. Along with being the broker I also have my GRI and ABR designations. I feel it is important to continue my real estate education in order to be a more informed agent. I want to be able to share with you all of the information I can to help you make a well informed decision. A home is one of the largest purchases most people will make and I want to share with you all of the information and guidance available to me. Please contact me with your real estate needs and let me help guide you to your new home.
Tom Kennedy II
Phone:  304 677-0801  Email:  [email protected]
Let my 19 years of engineering and construction experience assist your real estate needs.  I hold a Bachelor of Science Degree in Engineering from WVU and have 19 years experience in the construction industry specializing in the construction of buildings, bridges, and utilities. It is with this knowledge of the engineering and construction industries that I can assist both buyers and sellers with their land, home, and commercial property needs. Also, by being a lifelong resident of Harrison County, I have a vast knowledge of the region.
Leatriona Kennedy
Phone:  304 677-8390  Email:  [email protected]
Meeting the needs of clients & their families is my goal.  A Harrison County native and mother of three, Lea prides herself on her understanding of the Real Estate needs of families both local and new to the region. With an extensive background in sales and leadership, serving clients with integrity has become the focus of her real estate career. Please allow her to personally represent you with all your real estate needs 7 days a week!
Deborah Morrison
Phone: 304 677-4380  Email: [email protected]  
I have worked in the real estate industry for over 17 years and enjoy helping people with their real estate needs. If buying or thinking of selling your home I welcome the opportunity to meet new clients and assist them with their real estate needs.
Michael Oliverio
Phone:  304 677-6513  Email:  [email protected]
Let me help you with your Real Estate needs today!  Mountain State Real Estate is pleased to announce the addition of Michael Oliverio to our team of Real estate professionals. Michael has lived in Harrison County his entire life. He graduated from Notre Dame High School and Farimont State University. Michael enjoys coaching various youth sports in our area and would be delighted to help you sell or purchase a home. Please contact him with all your real estate needs.
Jenny Davis
Jenny is a native West Virginian. Jenny's professionalism, character and integrity are recognized by all who have had the opportunity to work with her. She lives locally in Bridgeport with her husband, Brian and has three children. She stays active in the community and is a lifetime resident of Bridgeport, WV. Call Jenny today to go to work for you!
Jamie Hudson
Phone 304 695-8112    Email: [email protected]
Jamie decided to pursue her dream of being a Real Estate agent!  Jamie has lived in West Virginia her entire life, was born an raised in Fayette Co, relocated to Harrison Co. in 2012. She enjoys many outdoor activities, great music, and most importantly spending time with my family. Jamie is ready to work for you as an aggressive and motivated Realtor.  She promises integrity, energy, hard work, and creative service in every detail of your Real Estate transaction.
Larry Reed
Phone 304 288-0165    Email: [email protected]
Larry is an agent with Mountain State Real Estate.  Larry has worked in real estate for a while and recently joined the team at Mountain State.
Lucy Mason
Phone 681 209-1169    Email: [email protected]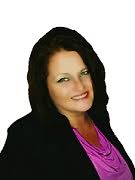 Lucia Mason and I was born in Nitra, Slovak Republic. She lived there until May 2005 when she moved to the US. She met her husband in Richmond VA and they have 4 children. Lucia studied at the Business Academy in Nitra in Accounting, Marketing, Economy, Auditing, and Financial Management.  She also obtained a Masters Degree in Civil Engineering Department of Landscape Planning, Ground Design and GIS from Slovak Agricultural University in Nitra, Slovakia.  Lucia speaks Slovak, English, German, Czech and Polish.  She has lived in West Virginia for 5 years now and is looking forward to working for you as your Real Estate Agent.  Don't hesitate and give me a call and see what I can do for you.